Men's Bible Study
The Men's Bible Study invites men to continue growing in their connection with God and each other by understanding and applying the Word of God in facing the everyday challenges of life where we live, work and play.
Please note that until further notice (due to the COVID-19 crisis) we will be meeting online.
What Can Men Expect?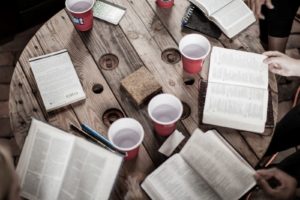 Men fellowship and can be open with each other in a safe and confidential setting
Men are equipped to gain greater understanding from relevant scriptures that speak into their lives
Men are encouraged to rely on prayer and the Holy Spirit to sustain them when otherwise they may falsely assume that they are alone
Men are challenged to incorporate Biblical truth into their lives and learn to teach it to other men
Details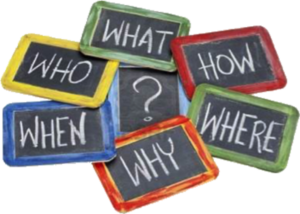 WHO: This is an open study for men of all ages; men and their friends can attend regularly or occasionally, whether or not you attend church (ours or elsewhere.)
WHAT: Each session draws Godly wisdom and spiritual principles from the Holy Bible with the aim of personal and practical application into each of our lives, not only to succeed at the lives we live, but also to endure the hardships that are common to men living in our culture and times. Studies vary from week to week and while some sessions build on previous lessons, there are stand-alone takeaways each time which do not require perfect attendance.
HOW: Our study is usually in a small group atmosphere, or sometimes a larger group that breaks into smaller groups, where open discussion is encouraged and confidentiality is respected.
WHEN: We meet weekly (except holidays) on Thursday nights from 7pm to 8:30pm.
WHERE: Multi-purpose room (Fellowship Hall) at the south side of Cape Alliance Church, 4307 Skyline Blvd, Cape Coral, Fl 33914 (Church Telephone: (239) 542-7844)
Summer/Fall Session is Active…And Online!
Our study of the Apostle Paul's "Pastoral Letters" begins in the book of Titus, one of the last three of Paul's epistles written to Christians. Along with 1&2 Timothy, these inspired writings hold a special place of value to men (and women) in our understanding of Christ's church everywhere including the local church.
These letters contain instruction on church conduct, order and organization; church leaders and their qualifications; the need for sound ministry and doctrine; the threat false teachers pose and the need to recognize and eliminate false doctrine; the true gospel and the transforming power of the Grace of God; the church and its care for one another; encouragement for godly living; and many more aspects that apply to the daily walk of faith of every believer !
In addition, INDUCTIVE BIBLE STUDY methods are interspersed and are taught and demonstrated alongside the direct study of the Bible with the intent to not only share the catch of "fish" but to help each one of us become competent "fishermen" able to find our own "fish" and share them knowledgeably with others. Read [below] how great is the value of Inductive Bible Study.
Dig and Discover PrinciplesInductive Bible Study Tools
Context Worksheet Inductive Bible Study Summary
Why Study the Bible Inductively?
Have you ever read a passage of scripture and your mind or heart didn't fully grasp the meaning, leaving you wondering and silently feeling incomplete? Have you read a word or a phrase that you didn't register but, without the tools to unpack its meaning, you kept on reading? And, as you kept on reading, it became harder to dig into its true essence because a part of your mind still realizes you just ran past something you haven't fully comprehended? Have you ever turned to commentaries or someone else's opinion seeking an answer only to still have more questions or find inconsistencies that leave you pondering what's really true? Have you thought that only Bible scholars, theologians, pastors, or seminary graduates can know what God is saying? I know I have.
You can leave such nonsense behind. The Word of God, just like Christ its author, was given for everyone and anyone, and even you can, through disciplined study and effort, dig deeper into the Holy Scriptures and unearth elements and details that enhance the bigger picture, make clearer its intended purpose, meaning, and instruction, and discover truths and principles that have a universal and, more importantly, a personal application for you.
The Bible study disciplines we will use together in our studies and I was introduced to over 30 years ago, have forever transformed and permanently altered my ability to grasp God's Holy Word. As a result, my studies have been way more productive, my understanding has grown far richer, and the applications in my own walk with Christ have become more readily apparent. I no longer had to search commentaries or consult others for their understanding. And, just as Christ died so we could have direct access to God, the Inductive Bible Study methods I learned have eliminated the need for intermediaries between me and His Holy Word.
It is my privilege to share these Inductive Bible Study methods with you as we dig deeper into the Word of God together. And it is my prayer that you will overcome any intimidation, thoughts, or reluctance that might otherwise hold you back from putting these tools into use and thereby also receive, as I have, a multitude of wonderful spiritual blessings given by the Holy Spirit Himself.
Contact the church for more information.