Men's Bible Study
The Men's Bible Study invites men to continue growing in their connection with God and each other by understanding and applying the Word of God in facing the everyday challenges of life where we live, work and play.
Please note that until further notice (due to the COVID-19 crisis) we will be meeting online.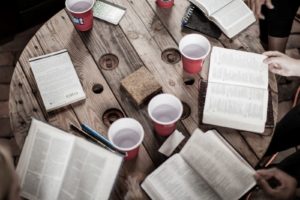 Men fellowship and can be open with each other in a safe and confidential setting
Men are equipped to gain greater understanding from relevant scriptures that speak into their lives
Men are encouraged to rely on prayer and the Holy Spirit to sustain them when otherwise they may falsely assume that they are alone
Men are challenged to incorporate Biblical truth into their lives and learn to teach it to other men
Details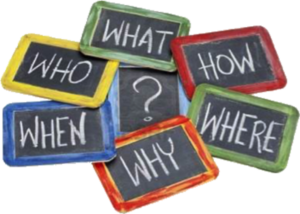 WHO: This is an open study for men of all ages; men and their friends can attend regularly or occasionally, whether or not you attend church (ours or elsewhere.)
WHAT: Each session draws Godly wisdom and spiritual principles from the Holy Bible with the aim of personal and practical application into each of our lives, not only to succeed at the lives we live, but also to endure the hardships that are common to men living in our culture and times. Studies vary from week to week and while some sessions build on previous lessons, there are stand-alone takeaways each time which do not require perfect attendance.
HOW: Our study is usually in a small group atmosphere, or sometimes a larger group that breaks into smaller groups, where open discussion is encouraged and confidentiality is respected.
WHEN: We meet weekly (except holidays) on Thursday nights from 7pm to 8:30pm.
WHERE: Due to COVID, this study is currently taking place online. Resumption of in-person meetings will be announced when we have more information. For video conference link to the study, please call the church telephone below. Normally, the meetings take place: Multi-purpose room (Fellowship Hall) at the south side of Cape Alliance Church, 4307 Skyline Blvd, Cape Coral, Fl 33914. Church Telephone: (239) 542-7844.
Winter/Spring Session Begins January 7, 2021… Online!
Class Notes on Starting to Study Epistles of John
Welcome to our study of the Johannine Epistles, also known as the Epistles of John, or the Letters of John, where we will be studying the Bible books of 1 John, 2 John and 3 John (in that order.) If you have never read these scriptures with the kind of deeper understanding we have been practicing in our previous studies, you are in for a treat and most likely a number of other "pleasant surprises." These books have a style all of their own and yet convey God's truth in a uniquely powerful way, accurately espousing theology, doctrine, encouragement, accountability, righteousness, truth, love, fellowship, and the character of God in ways that can cause us to grow, mature, and serve Him for years to come. [Please continue by reading the Class Notes on Starting to Study Epistles of John]
In addition, INDUCTIVE BIBLE STUDY methods are interspersed and are demonstrated and taught alongside the direct study of the Bible with the intent to not only share the catch of "fish" but to help each one of us become competent "fishermen" able to find our own "fish" and share them knowledgeably with others. [Please continue by reading the "Value of Inductive Bible Study".]
Contact the church for more information.