Men's Bible Study
Men growing in their connection with God and each other by understanding and applying His Word in facing the everyday challenges of life where we live, work and play.
What Can You Expect?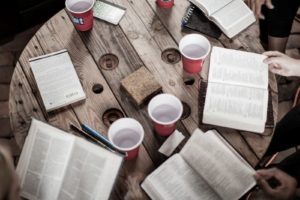 A place where men can fellowship and be open with each other in a safe and confidential setting
To be equipped to gain greater understanding from pertinent scriptures that speak into their lives
Encouragement to rely on prayer and the Holy Spirit to sustain them when otherwise they may falsely assume they are alone
Stand-alone focused studies (where missing a week doesn't diminish the ability of God's Word to speak into their lives)
To be challenged to incorporate Biblical truth into their lives and learn to teach it to other men
Details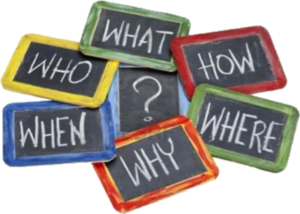 WHO: This is an open study for men of all ages; men can attend regularly or occasionally, whether you attend church (ours or elsewhere) or not; and no matter where you live. You are encouraged to bring friends.
WHAT: Each session draws Godly wisdom and spiritual principles from the Holy Bible with the aim of personal and practical application into each of our lives, not only to succeed at the lives we live, but also to endure the hardships that are common to men living in our culture and times. Topics vary from week to week and some examples include content and practical discussion categories about a close relationship to God; strengthening our faith; prayer; studying the Bible with greater understanding; our roles and responsibilities at home, school, work, church, et al; money and stewardship; growing in relationship skills; getting through hard times; and making your life count.
HOW: Our study is usually in a small group atmosphere, or sometimes a larger group that breaks into smaller groups, where open discussion is encouraged and confidentiality is respected.
WHEN: We meet weekly (except holidays) on Thursday nights from 7pm to 8:15 or 8:30pm.
WHERE: Multi-purpose room at Cape Alliance Church, 4307 Skyline Blvd, Cape Coral, Fl 33914 (Church Telephone: (239) 542-7844)
Contact the church office for more information.